BIG, SHINY, COPPER, OR SMALL – YOU ARE STILL WORTH IT ALL!
It makes cents to know your worth! Little Copper Penny is sad because all the other coins say pennies are worthless. Luckily Grandpa Wheat – who has been around for a very long time – knows just how Little Copper Penny feels and exactly what to say to cheer him up!
A charming story about accepting who you are, Stephenie A. Barker's The Little Copper Penny not only makes counting fun but also reminds you to know your worth, no matter what others say. Join Little Copper Penny and Grandpa Wheat for a memorable rhyme that will help you see that no matter who (or what) you are, you have value!

Have your own penny story to share? Give us your two cents!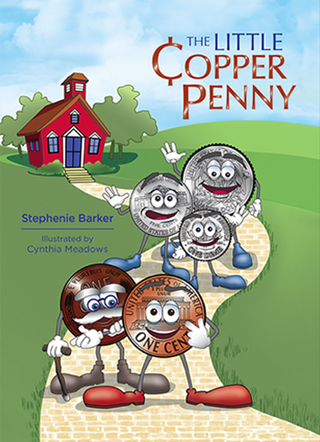 ORDER SIGNED COPIES:
Every book will be personalized!
$16.99 HARDCOVER
Appropriate for Ages 3 to 8 | 32 Pages

FREE HOLIDAY SHIPPING!
All Dec. 2017 Orders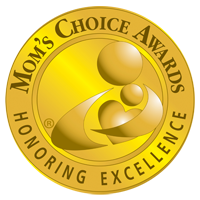 MOM'S CHOICE GOLD AWARD WINNER!
Children's Picture Books
PRAISE
"Having taught several children's financial literacy programs, The Little Copper Penny is a great way to learn about the value of coins, but more importantly that everyone has value. I am looking forward to reading it to my six grandchildren."
—DENNIS FITZGERALD, Banking Center Manager, Comerica Bank
"I love this book! It's such an uplifting story that teaches both money-counting and self-worth. Wow! What a great way to teach little ones the differing values of coins. The artwork brings the money to life, the story flows at a brisk pace, and reading it just makes me feel happy. I'm a retired educator now, but I would have relished reading this to my students and having it in my classroom library. My younger elementary students would have read this little book over and over."
—SHERYL DOUGHERTY, Retired Elementary/Middle School Teacher and Grandmother
"The value of a child is priceless and it becomes every parent's privilege to equip sons and daughters with the timeless principles of money management. Stephenie has shown us that these little but mighty pennies have the ability to inspire every child, encouraging them to recognize their own uniqueness and self-worth."
—BLAINE RINEY, Senior Loan Officer, First National Bank Mortgage
"This is a fun, engaging way to introduce children to money and how to count. The rhymes are catchy and easy for children to remember, with super cute illustrations for reinforcement. Highly recommended!"
—LINDA GREINER, Award-winning author of the Sashi series